Build Own Website
Earn Income at Home
... Finding the Best Home Business to Start
for The Work from Home Mom

About: Build Own Website - Finding the Best Home Business to Start
Starting a business without a website is like starting a business without a product, or cooking without food, or cuddling up to a book that has no words in it.
You get the idea,
if you don't have a website you don't have a business
– at least not in today's day and age.
When someone wants to know about you, they look you (or your business) up through a major search engine, if you are not there, they move on. Period. No second chance. A website is not just a place to
sell stuff
it's a place where you begin to build trust, share helpful ideas, and let your passion show.
But even more it's a place to introduce yourself and what you do.
If however building a website is only about making money, that too will show and you'll not get the response you hoped for.
Bring Value to Your Website – Build Own Website Plan
SBI talks a lot about this. When I first began with SBI, they taught me that my first and foremost job is to build a website that offers value, provide useful information, and answer the questions your visitors are looking for. There are so many sites today that are only about the money – and it shows by poor content.
SBI
has been successful because they teach: real content, for real people, with real needs. Start there and continue with that concept and you will be successful.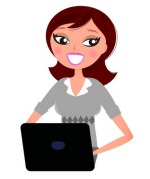 I have built a few other websites on Godaddy, Churchworks, Yahoo and a few other ones and what I discovered is that they don't "show" you how to be the best. After your site is up, that's it, it's up and and your site just sits there. All the other services you need you'll have to buy them. My www.KellyAnnEvers.com site has sat for a few years, no search engines found it, no sales have happened. It's just a site with no purpose. That build own website plan didn't work out as well as I thought it would (once the commitment is up, I'm going to move it to SBI).
When I moved my domestic violence organization website (formally www.hisloveheals.org) to SBI
(www.domestic-violence-help.org),
it showed me about how to build a site that will draw visitors. Now that site has 10's of 1000's of visitors visiting monthly. It handles all the technical stuff so I can do what I'm passion about – helping victims of abuse and giving them everything they need for themselves and their family. And I didn't pay for visitors to visit, it's all natural, organic visitors!
Also you can use the same books I used to build my own websites (for FREE!),
click here to choose one or all of the FREE books.
The Passion Behind You Succeeding
The owner and founder of
SBI
,
Ken Evoy
, is a passionate man in helping SBIers succeed. After writing a book on how to successfully build a website and get it noticed by many visitors – he sold over 100,000 books but the problem, although written simply, too many people failed. Ken realized that the technological complexity required to build a successful online business is just way too advanced for most people. SBI was born. Instead of trying to explain how to do all the technical stuff,
he built a product that will do everything for you,
, automating as much as the details and process as much as possible so website owner can build own website, a business – a successful business!
How to Build a Profitable Online Business
Site Build It! (SBI)
is designed around a simple formula, which is known as: CTPM. It stands for Content -> Traffic -> Presell -> Monetize.

With SBI they believe a successful business online begins and ends with content.

Without content you don't have much hope on the web. The world is hungry for good, relevant, answer-giving sites, so when Google and other Search Engines sees you provide that, they send you traffic, and when visitors feel they are helped, they are pre-warmed to purchasing from you.


Creating Good Content Gives You Lots of Visitors
In short, the
CTPM process
: you create content, traffic comes to your site, your awesome content pre-warms or presells visitors, and they purchase from you.
Although SBI is designed to help you succeed, I can't guarantee you will. You must be willing to invest in the business – and do it well!
Getting Started
I want to encourage you to look at SBI and see if it makes sense to you. Start with their Site for Site Comparison this will give you a better idea about my problems I faced when purchasing other web-hosting companies. If you are interested in reading about others who have build own website through SBI, please take a look at SiteSell Services Builds eBusinesses... Not Just Web. Sites Some of the people listed here are my friends that I met through the SBI forums! Want to know what is included with SBI? The
All the Tools, All in One Place, All for ONE Low Price
shows you everything they do for you. It's quite impressive!
Want to see a 2.5 minute video about SBI? After watching it you have the option to click on the video to watch the longer version. (about 30 minutes). I think you'll like it!




Another video I think you'll enjoy is (It reminds me of my old life):




And if you really want to do some fun homework check out these case studies submitted by their customers as well as their in-depth build own website case studies.


The best part about it is Site Build It!, comes with a money-back guarantee, so there's no risk to try it for yourself. You can test drive it for 90 days and get a full refund if you don't like it. If you register a domain name through Site Build It!, you can even keep your new domain for free if you later decide to quit. That's a better than money-back guarantee, since you get a free domain name no matter what.


Take Action – Build Own Website Plan
I wish I knew about SBI when I first started building my websites. But I have it now and you can too. If you do anything, please take my recommendation and start your site being built on SBI, if you want to successfully generate income online use this build own website plan. A year from now you'll be very glad you took action on this today, when you're enjoying the benefits of passive income.
Order NOW!
10 FREE eBooks to Build Your Business

Blogging Websites - Earn Extra Income Blogging

Learn to Build a Website for FREE

Website Hosting Review - A Review on 4 Webhosting Companies

Return to WAHM Business Ideas from Build Own Website