Super WAHM Business Ideas 

Super WAHM Business Ideas
The Work at Home Moms Plan

Succeeding in Life, Home, Motherhood
...while Starting a Home Business
Welcome to The Super WAHM Family! We are a group of moms who love being a SAHM (Stay at Home Moms) but need or wants to work.
Whether you want the WAHM business ideas to earn a small income or be a successful big-time business woman, this website is full of fabulous business ideas for those who are thinking about starting a home business and help you find the right business that's right for you and your family. Our goal is to get you going where you need to go, so you can be successful in all you do.
Can I share a story with you?
… I knew from age 6, I was going to be a stay at home mom, period, end of story. I knew growing up I was going to have 6 children with one set of twins.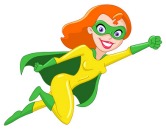 I talked about it, dreamed about it, and drew pictures of it. I knew I was going to take them to the local "Stretch and Sew" and make them clothes, I was going to volunteer at school, I was going to play with them, take them to the park, and I was going to be the best mom on the planet. I was going to be just like my mom!
I remember in 3rd grade the teacher asked us to write a few paragraphs about what we want to be when we grew up. So I of course said a stay at home mom. The teacher laughed at me, the students laughed at me, even the chalk laughed at me.
I was told I needed to come up with something "real" to do with my life.
Did that crush my dreams? Absolutely not! I said, fine I will be a powerful business woman and a stay at home mom.
My mom was a work at home mom, and managed to care for us amazingly well, provide enough money for her obsessions (crafts, stamps, gifts for EVERYONE, lots and lots of gifts, meals out and everything else she loved doing).
Whether she worked because she loved it or did it because she needed the money, I don't know, but she did a great job being her!
TOOLS That WORK: Using the WAHM Business Ideas for Your Personal Success!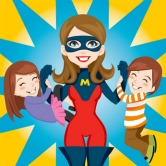 This website is about how these WAHM business ideas and plans have worked for me and 1000's of other women.
I am going to share with you my experiences, how-to's, do's and don'ts. I will provide you with the best, the latest, and the "you can do it" tools to get you going in the right direction. Because I have 25 years of experience of being a WAHM/SAHM I've got plenty of tools under my belt – and long to share with you.
Everything that I will share will be my own personal experiences, how I did it and worked for me. Additionally, I will share what I learned in books, on the job training, and school.
Although what works for one person, doesn't always work for another, still you will see my passion for you to succeed at being a WAHM by using my WAHM Business Ideas and Tools!
Working at home and having your children with you is one of the greatest, most beautiful gifts you can give them – and yourself.
SAHM/WAHM is a Thankless Job, But…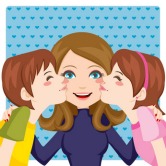 Most of the time you won't be thanked by your children or husband, you may not even be thanked at all. Awards won't be given out with your name on it, and you may not be nominated "Best Mom in the World" and that's okay.
Just remember, you are sowing into your kid's life and their future – something that no one else can do.
Only you can be your kid's mom.
You know what is best, you know what they should and should not do, and you know how to care for them the right way.
There will be plenty of days where you long to be like the working women, dressed in suits, having business lunches, traveling to Europe to save a multimillion dollar deal...
...because when you look in the mirror all you see is vomit stains on your shoulder, pink slippers on your feet and un-brushed teeth at 3:30 in the afternoon.
Remember, stay focused on the dream! Studies show that 60% of
those
women long to be
YOU
but can't! We are a WAHM and are proud of it!
Okay, so do you want to know the end of my story?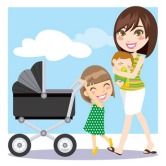 During all of my children's life I was a stay at home mom (SAHM), a work at home mom (WAHM), or a take my kids to work mom. In the last 25 years, I had a day care that was top earning in that county, and was on board of directors, I went to school got my bachelors and ½ master's degree (MDiv), (now working on my 2nd master's (MMin), with plans for a doctorate)...
I put both my daughter and me through school with all my own earnings, paid for my son to be in a military school, I opened 4 stores that grossed 1.5 million per year, and I have an international domestic violence organization that helps 100's of 1000's of women each year. Wrote my first book
Hurt No More! A Journey of Healing from Abuse
– the pride and joy of my life.
All which I did not borrow, go into debt, or have anyone loan me money. On top of that, I had a jewelry store (got robbed, closed down), a pearl designer (wrong product, wrong season, closed doors), did other jewelry businesses – all flopped, and a bunch of other businesses that flopped and a divorce that my husband took all my assets – some may call it: failure.
Failure or School of Hard Knocks: How WAHM Business Ideas Began
I, however, have never looked at my failed businesses as failures; I look at them as learning experiences, training grounds, school of hard knocks, and a wealth of knowledge that has positioned me to live the life I have always wanted – which was to be a stay at home mom (SAHM).
I am where I am at because of each of those businesses.
I learned how to use what I had, to do what I wanted.
Let me say that again, I used the money I had (more-like pocket change), the "stuff" in my house, the knowledge I already had, and the firm dedication to achieve what I wanted – and you can too.
And let me tell you, each time I started with nothing and managed to build my dreams.
Click Here to find out how to find money you didn't know you had.
My kids were with me all the time, they went to work with me, they traveled with me on all my business trips, (well, all but one business trip), they were very much a part of my life, and I was very much a part of their life.
I was able to be a noon-duty aid so I'd see my kids during lunch, I went on field trips, made it to EVERY school program, sports practice, church activities, and was able to volunteer for many, many, many events that took place during those years.
Many years, I even took off the whole summer and trusted my employees to do all the work.
Everything is possible if you really want it.
My goal is to provide you with enough Super WAHM business ideas to help you do that too. You may not want to have 4 stores (AKA headaches) or an international organization with 33 people under you, but rather you want just enough money to pay the bills with a tad extra – and that is okay.
This is about you, and only you, and what your goals are.
I'm just going to give you a vast amount of WAHM business ideas that can help you with starting a home business.
So are you ready to create the perfect work at home mom plan and use the WAHM business ideas to get you thinking about starting a home business that is right for you and your family?
Great! Let's begin in the "Goal" section.
Here you will start to think, visualize, plan, and prepare your future.
Without strong WAHM business ideas and planning tools you will waste 1000's of hours per year following bunny trails, wasting time reading everyone's plan to success, watching hundreds of YouTube's, reading Facebook, updating Twitter, and loosing precious time that you don't have.
Starting a home business and using these WAHM business ideas takes long, firm and dedicated devotion to get off the ground. Please use the tools to help you build a strong and healthy foundation that will grow years and decades from now.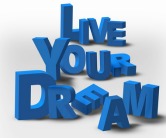 I'm going to recommend you start
by committing one month to this website.
And every time you start reading, follow rabbit trails, waste hours surfing the internet, think of me, Kelly, your mentor saying, "Loved one, is this moving you towards your dreams of being a work at home mom and starting a home business or away from it?"
"Is it really adding value to your future or are you just wasting more time?"
Put a Post-it note on your computer saying those two sentences.
Advice + Follow Through = Success
I want you to trust me, I can get you to where you want to go… if you will follow the advice and WAHM business ideas – in the order I recommend.

You may be thinking: if I don't do something, anything right now to make money today, I am going to lose it all. Trust me, I can help with that too – unless you are living in a cardboard box – then I recommend you seek other help. Outside of that scenario, I can help you!


Where to begin: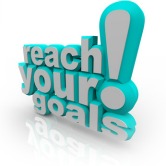 Don't want to start with WAHM business ideas first? I know you'll be tempted to jump ahead, and not do the organizational tools, time management tools, or use the WAHM Business Ideas, Tools and Plans but I promise you,
successful men and women succeed because they follow proven tools.
If you are tempted to jump ahead, go ahead, but just return to finish the step-by-step plans and WAHM business ideas and step by step program listed below.
But don't,
not
do it. Remind yourself you are worth it and so are your kids.
P.S. I also need to set the stage correctly. I was not a perfect mom, I did not do everything right. I used to say, "Well that's going to cause another year in therapy – don't worry, I'll cover that one too."

I was a stay at home mom who: did the best I could, with the tools I had, and that's all that your kids want. They want a mom to be there when they wake up and when they're picked up from school, they want to tell you about their day, and what little Timmy did this day.

They want you to push them on the swing, telling them stories of your past, and to be tucked in to bed.

In short, they want you. They won't remember the gifts, the travels, the trips to Disneyland.

But they will remember you putting a smiley face on their napkin (or love letter in their lunch boxes, as I would do), letting them help make dinner – because you needed more time with them, sitting and doing homework together, reading that "just one more book," before bed, sitting at the ball field and yelling "Run! You're doing great! I'm so proud of you," while giving them a high-five, or playing on the floor with cars or Barbie's.

Kids want quality time and will remember it for a life-time.

I gave my kids that and what I have gotten back is love, them wanting to be with me, appreciation for all I've done, and being a part of their lives! Now that is success!

P.P.S. Now, if you ask them it might be an entirely different story… But, I'm sticking to this one! :0).

P.P.P.S. Is being a stay at home mom easy? Are using all these WAHM business ideas easy? Absolutely not! It's the hardest job on the planet. I did a calculation once and if we were paid for all we've done throughout the year – we'd be earning $1.9 million per year! But your wealth comes not from money, but from the fruit of your labor – your children rising up and calling you blessed (Psalms 31).


Please follow The WAHM Business Ideas and Plans Below (to get you in the right direction.)
Succeeding in Life, Home, Motherhood... while Starting a Home Business.
Looking for a new business? Try our ideas for a home business -- we have over 200 ideas (and growing), with how-to's, plans and helpful tools. Come join the wonderful world of WAHMs!
Thinking about starting a business from home? We have 9 great business ideas for anyone who wants to start a pet business!
Looking at starting a successful home business? Want to know what the smart work from home moms do to prepare a start a business from home? Want to know their secrets for building a successful...
Want to learn to build a website? With all the resources online where do you turn. Everyone sounds good, all the products seem to give you great advice, but there are motives behind their free...
Want to know how finding income at home is easier than you think? Want to know brilliant ways to make quick money without having to start a business – for the not-so-ready work from home moms?
I learned a lot from my small business failure... it's not about the loss, it's about how we come out that is the real success or failure. For me, my small business failure wasn't about ...
If you are serious about being a work from home mom, and being a successful WAHM, than you need to assess your internet time. And understand the importance of learning time management skills. Period.
Want a brilliant list of small business ideas? Need some start up business ideas? Try our 221 start up business ideas to get your juices flowing in the right direction. Plus get our free planning...
Before we look into your personal budget planning we are going to look at some of the challenges that hinder the budgeting process. For most, creating a budget on paper sounds good in theory but...
Goal for It! is an action plan tool to create small steps of success in your life. Goal for It! is part of our action plan program that helps you accomplish small purposeful goals...
Goal Setting Article: Are you looking to live the life you've always wanted? Are you looking to see your dreams, hopes, and passions come to pass?
Free Ideas for Organizing Clutter: Needing some help with decluttering your home? Wondering if there are simple ways of conquering the paper piles – don't stress we have simple tips for letting go...
Although the business failure rate for unsuccessful businesses is extremely high, you don't have to be a part of those business failure statistics...Having a solid plan, passion...
Looking to find the top home based business ideas with an overwhelming amount of resources on how to open a business that will help you succeed? Look no further!
Looking for a daily planner template for daily, weekly, and monthly goals? Looking for to do list tools, daily organizers and planners, budget templates and chore charts – for FREE? We have great WA
The Pros and Cons of starting a business from home, a wealth of online home business ideas for the WAHM wondering if she should start a business from home.
Living a satisfied life is not as hard as you think. With a little time and effort and more focus on what you want in life – you will be living a satisfied life you've always wanted. Please see...
Enjoy our FREE Tips on Setting Goals: 5 Principles of Success for WAHMs. With a little thought you can begin to make the changes in your life you've been dreaming about.
Discover how our 21 Question Goal Setting Idea for WAHMs can reduce stress, and empower you to achieve your true dreams.
...FREE Time Management Tips for the WAHM (work from home mom) wanting to learn time management skills...You'll experience total freedom by learning to stop...
Are you ready to find the True Meaning of Success by finding out what Success means to you? Are you stuck on a goal or problem and not seeing options or choices? Be liberated with the questions.
default
How to Create a budget is easier than you think. It starts with a little planning, a few tears, and maybe a small little tantrum. But after that it gets much easier – really!
Free Printable Budget Worksheets: this personal budget planning guideline is merely a tool to help you balance your spending for each category.
16 Fabulous Family Budget Tips -- Meals on a Budget – when eating healthy on a budget is your main goal!
How to make a budget is not as hard as you think – even if you think it won't work with your schedule. When you ask a group of people if they have prepared a budget most will answer a sobering no...
To have a dog walking business and service is a wonderful business for anyone who loves dogs, has patience and enjoys the outdoors. With a very small investment this business...
Another great business idea is a Dog Day Care Business. Do you have an area in your home and backyard that could house 1-10 pups? …than this may be the perfect affordable home based business...
Like house sitting, an overnight pet sitter business is a great pet business opportunity that offers a wonderful alternative to kennel care.
Dog Training Business: Love dogs? Love well-behaved dogs? Love to help owners train their dog in a couple of weeks or months? This may be the perfect job for you. The dog training business...
Home Based Pet Business - A Pet Transport Service: With the ongoing need for pets having their own personal needs met, providing a pet service to transport a furry little friend back and forth...
Dog Training Videos Online Pet Business: Like dog training, this is creating dog training videos to help pet-parents train their dogs. Starting with a website and creating a few dozen training...
How to Start a Pet Photography Business Plan: Want to put a smile on a pet-lovers face? Take a photo of their beloved pets. Pet photography has been a great business that has brought in some...
Starting a Pet Grooming Business: Whether you are thinking of having a mobile pet grooming business vehicle, starting a dog grooming business in your home, start a dog grooming business...
Pet Product Business – Creating Your Own Product: Do you think you can do it better? Have you had an idea that you'd like to create for a pet or pet owner? There is always room for...
Pet Business Opportunity - Dog Door Sales and Installation: Did you know there are over 30 million dogs in the United States? With statistics like that the ideas for pet businesses are endless.
Setting Life Goals: Want to know my secret to success? I stopped giving my power away and selling myself short. Sounds New Age-y doesn't it. It's not, honestly.
Antique Furniture Refurnishing - Affordable Home Based Business Opportunity: Love to work with tools and wood? Have an eye for refinishing antiques and older furniture? This may just be...
Starting Home Based Business in Closet Organizing: Got an eye for organization? Know how to help people stuff their closet with all their stuff in a neat and orderly way?This may be a fun business...
Consulting Business Ideas: Do you have a passion for de-cluttering? Do you love to organize and reorganize homes? This may be your perfect business! When families or offices become disorganized...
Ideas for a Business | Starting an Apartment and Condo Clean Up Business: If you have a passion for cleaning and making a house a home, that someone will love to live in, this may be...
Start Up Business Ideas: blind cleaning is a business with great potential. Think about it, how many people do you know who likes cleaning their blinds? Not many... that is where you come in.
Extra Income Ideas - Painting House Numbers on the Curb: Looking for easy business ideas that is quick and does a valuable service – that is what this business is all about.
How to Succeed in Business and Why Do Businesses Fail? 12 WAHM Tips for Successful Business Women -- helping women succeed in all their business ventures!
Asking yourself : why do businesses fail? You may need to rethink your thinking… Has your life turned out somewhat undesirable? A little embarrassing?
Business Failure Statistics: Your chances of success are going to depend on what you do, how you do it, and how dedicated you are.If you plan to be successful and failure is not an option...
Learning to save money when you're juggling work, kids, spouse and after school activities are not easy – to say the least! Juggling family and savings is tough, but can be easy if you take a few...
Looking how to save money fast? Here are 10 creative ways to save money. They are easy to incorporate, fun to impliment and not the usual ideas everyone talks about!
Tired of the same old save money tips: stop buying Starbucks, eat out less, turn off the lights, and save money on electricity bills. I am more into to the: "SHOW ME THE MONEY," by showing me what...
The secret of finding contentment is finding the areas you are not content. To be truly content means you are satisfied, happy, comfortable and pleased with every aspect of your life.
How to be content when we are in our comfort zone we feel confident and at ease... snug even - and that can be a very pleasant place to be. The question is: have you overstayed your welcome?
Hi, I'm Kelly Ann Evers, first and foremost I am a mom, whose life purpose was to be a stay at home mom. I wanted that more than anything else. And that is what I did!
The Privacy Policy of WAHM Business Ideas
Blogging Websites: With all the advice on the internet who do you listen to? With all the people declaring they are making 10's of 1000's of dollars a month just blogging, who do you believe?
Build Own Website: Starting a business without a website is like starting a business without a product, or cooking without food, or cuddling up to a book that has no words in it. You get the idea...
Website Hosting Review: With so many webhosting companies which one do you choose? I thought I'd give you some help! Although I'm prejudice with SBI, but here were a few web hosting companies...
Would you like to share your knowledge about wahm business ideas? Great, find out how you can submit your story or tip here.
2002-2012© www.WAHM-business-ideas.com
Kelly Ann Evers' mission is to instruct, invest, and educate women by empowering, encouraging, and inspiring them to succeed!
www.KellyAnnEvers.com
www.domestic-violence-help.org
www.iWAHMs.com